Casket Huffer - Gospels of Scum LP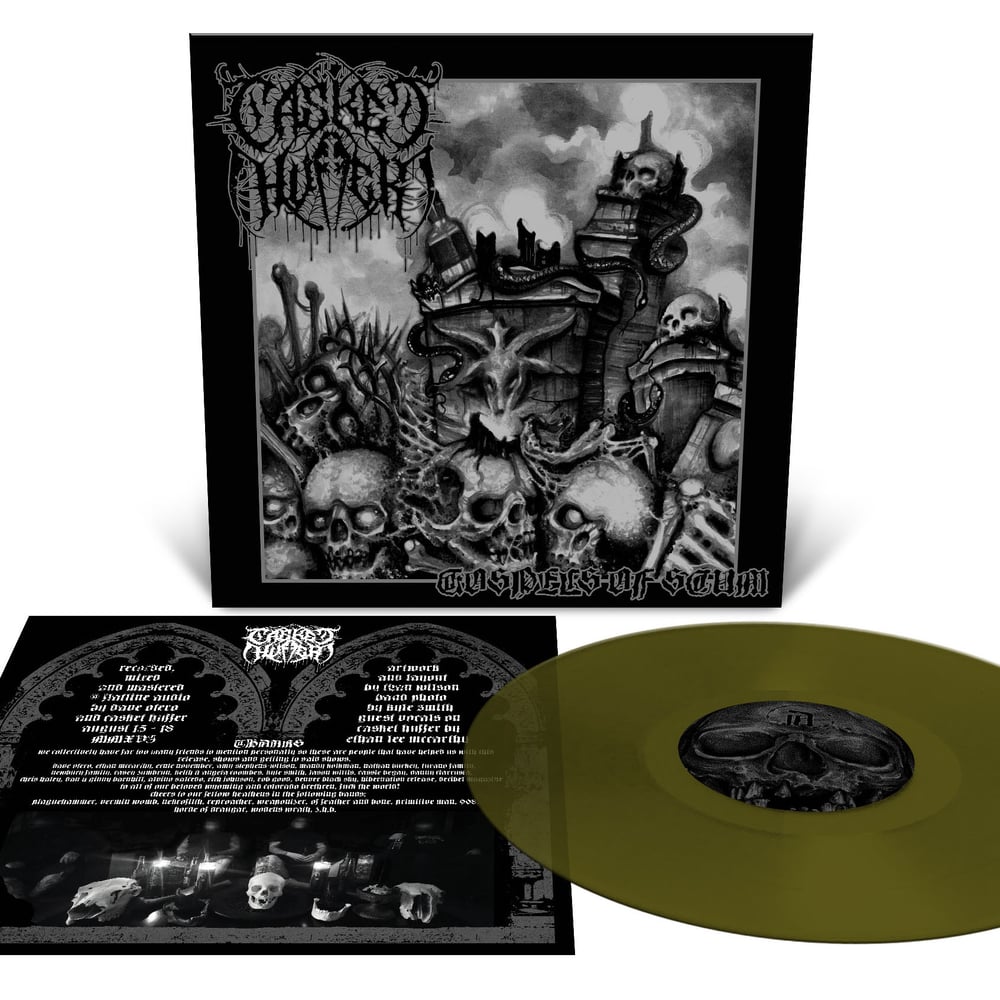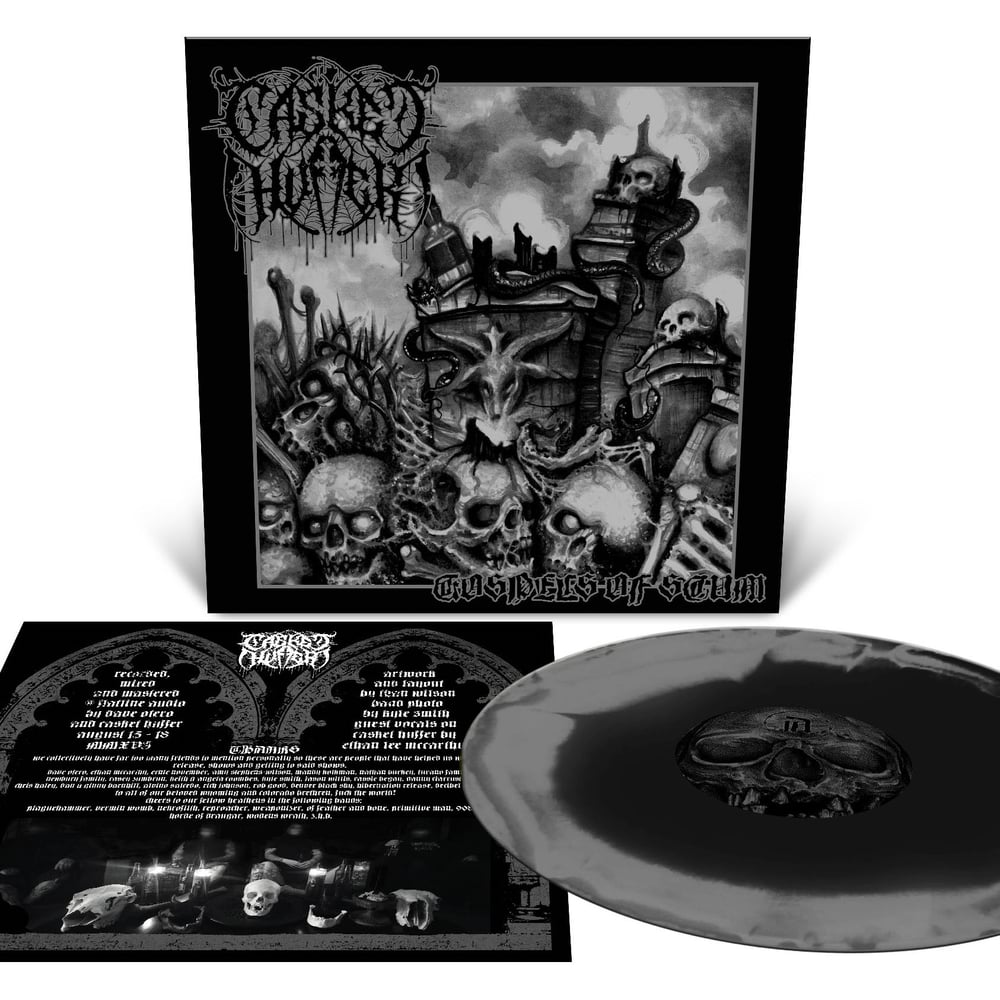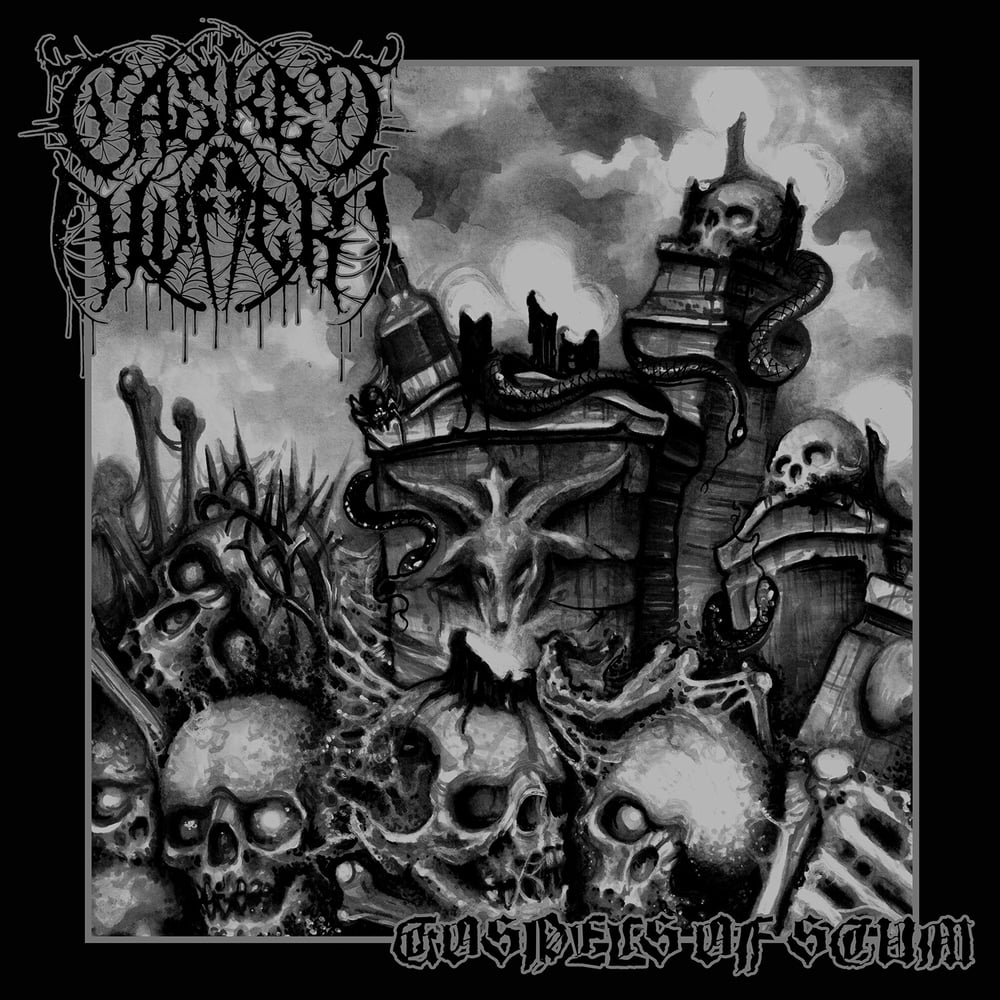 Pressing Info:
100 x Metallic Silver and Black Merge Standard Gram
200 x Swamp Green Standard Gram
*Includes Digital Download*
Cheyenne, WY's CASKET HUFFER arrive on the underground metal scene to deliver their ferocious, self-released debut full length Gospels of Scum. 9 tracks of visceral, aural depravity recorded by Dave Otero (Cobalt, Khemmis, Nightbringer) at Flatline Audio. Featuring guest vocals from Ethan Lee Mccarthy (Primitive Man, Vermin Womb), CASKET HUFFER flawlessly blend soaring death growls over blackened, sludgy death metal riffs and sonic dissonance combined with crust punk aggression to create a unique sound all their own. Completely self-released by the band on CD in 2016, this is the first time Gospels of Scum is available on a limited vinyl pressing with newly designed artwork by guitarist / vocalist Than Wilson. With Gospels of Scum, CASKET HUFFER have created one the best self-produced metal releases in years!