Vault Dweller - Existence at a Distance 10" EP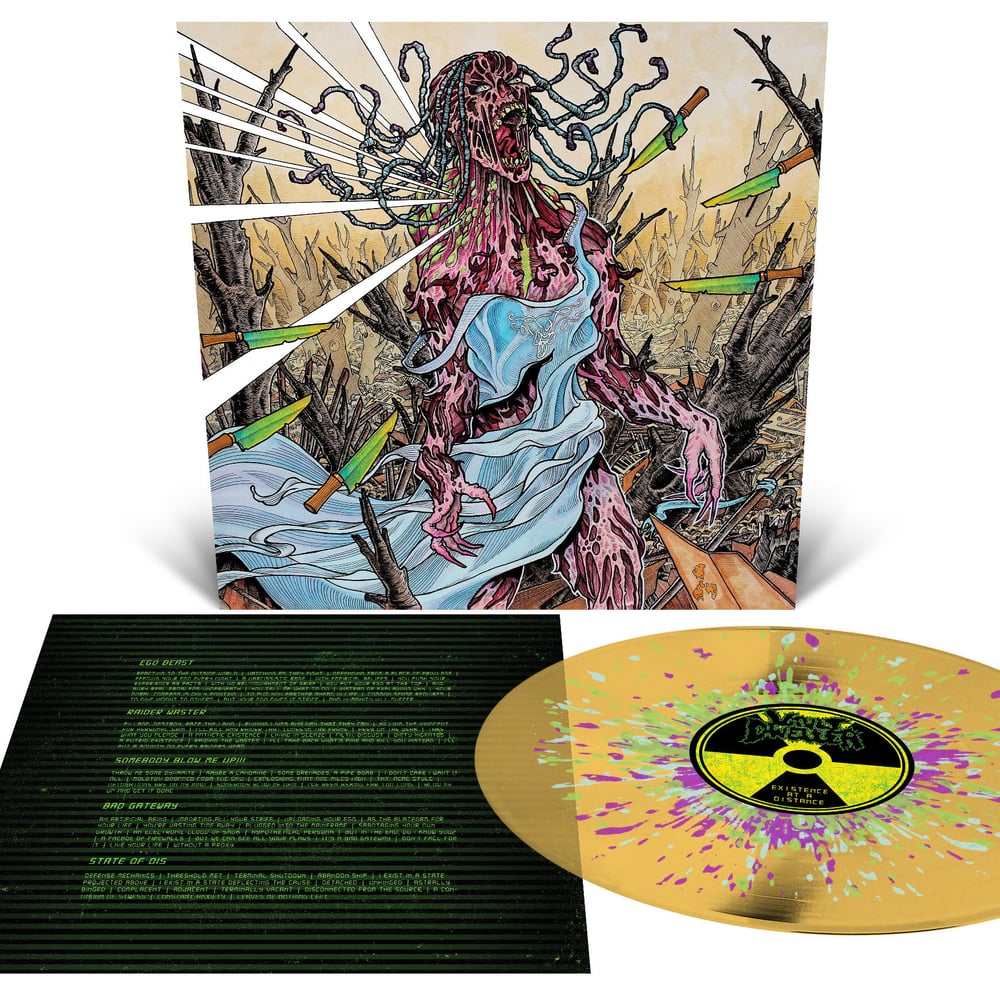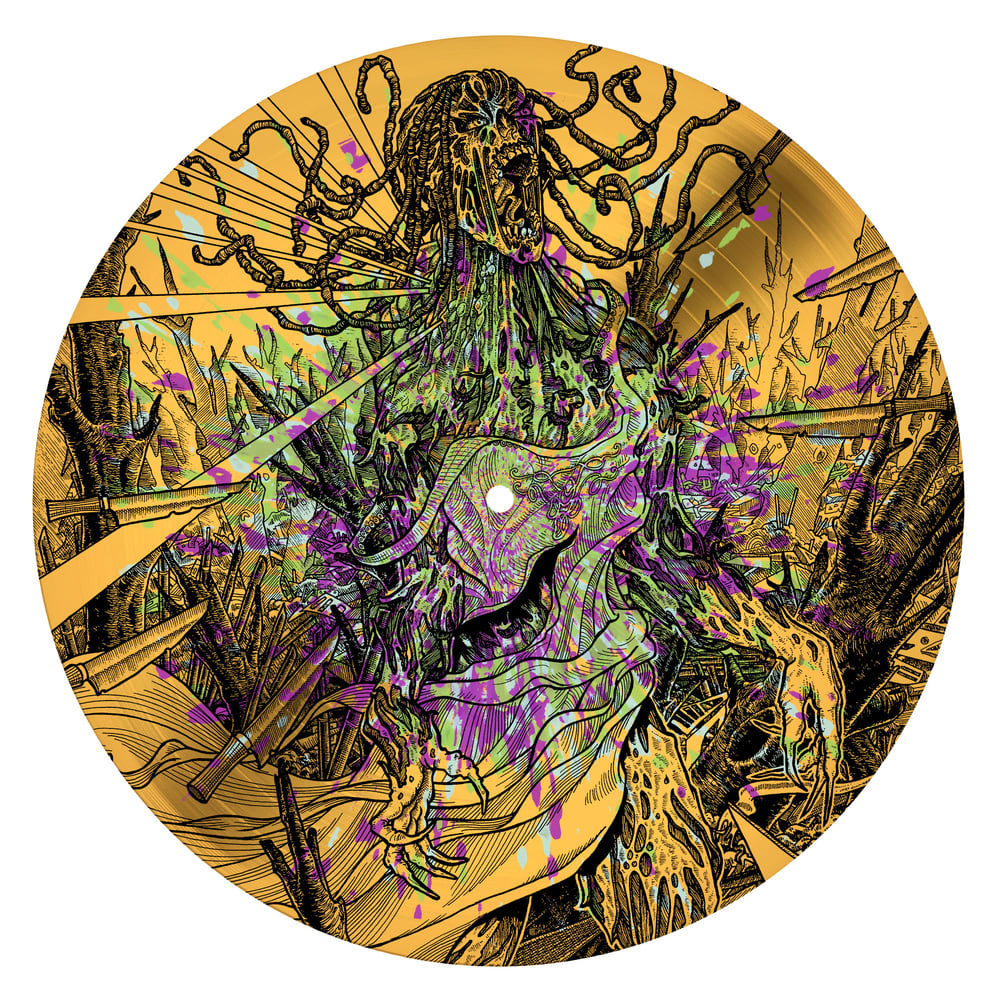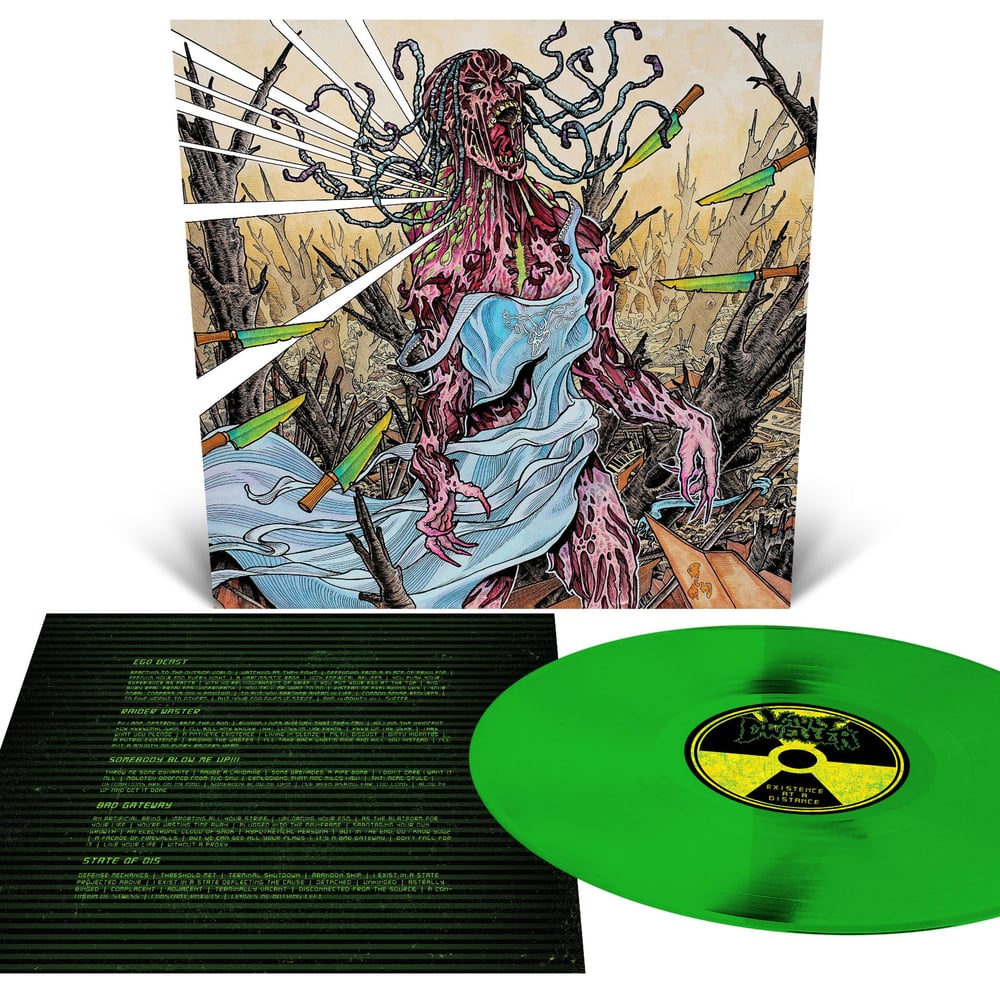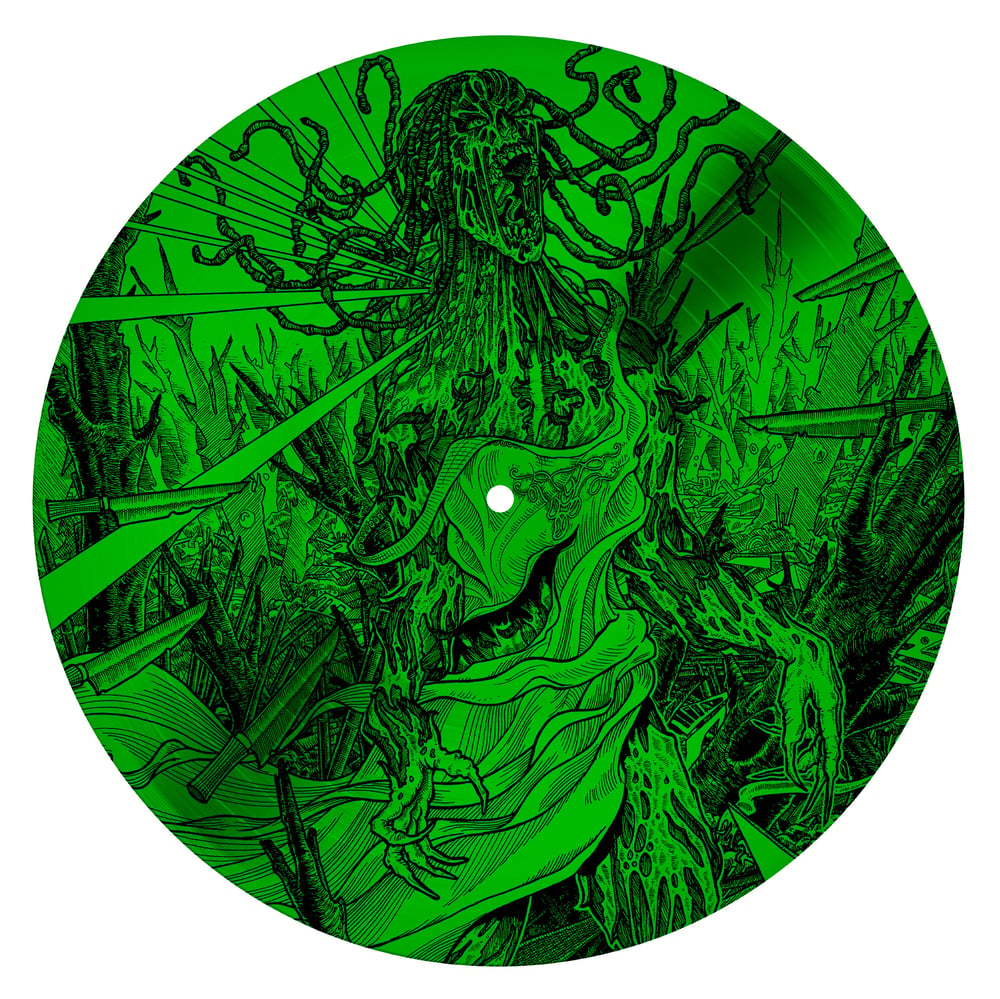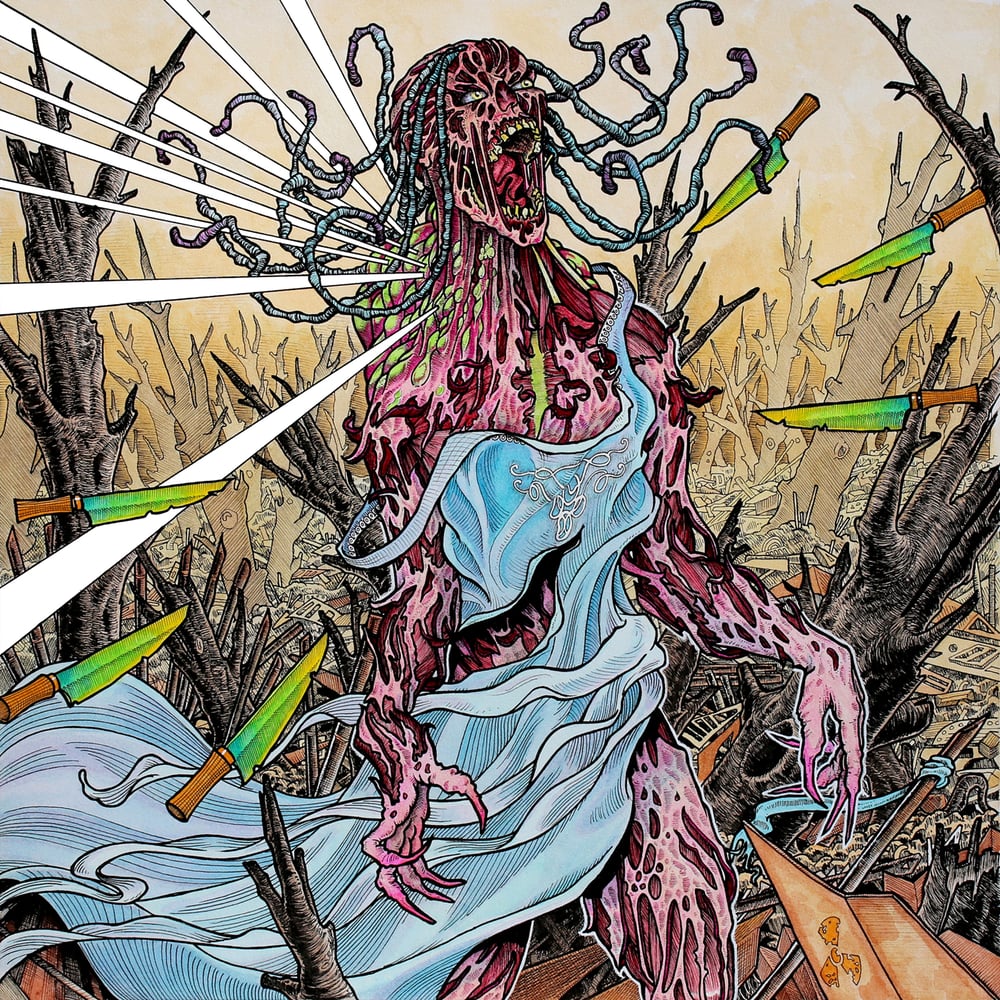 Pressing Info:
(Single sided 10" with custom b-side screen print)
100 x Daughter of Annihilation Splatter Standard Gram
150 x Toxic Waste Green Standard Gram
*Includes Digital Download*
Dallas, TX's VAULT DWELLER emerge from the arid southern underground to unleash their Hibernation Release debut Existence at a Distance. The foursome unleash five songs of grinding death thrash tied together with blackened, crust punk aggression and DIY mentality creating a chaotic and fervent energy few bands can match. With Existence at a Distance, VAULT DWELLER set the new standard for the underground grind scene! Features stunning, original artwork by Chris Panatier.
Vocalist and soundscape designer Emma Lytle comments on the EP:
The ideas behind the album, and Vault Dweller in general, are a mix between taking a non-serious approach to grind, and writing serious music about issues/feelings that are close to us. The music we write together is very methodical yet straight experimentation every time. Lyrics-wise I write about anything we're feeling; our inevitable post-apocalyptic future, from that dumb joke we made during practice, the pitfalls of social media and ego, dissociating because of anxiety, or being mad at the cops for always shutting down our shows. Themes and feelings of a post-apocalyptic society are prevalent in both our music and lyrics.
Vault Dweller is:
Emma Lytle - Vocals / Soundscapes
Shannon Paine-Jesam - Drums
Todd Thompson - Bass
Parker Turney - Guitar
Also available on CD and Digital via Horror Pain Gore Death Productions HERE